Scott holds a California Broker's license, Appraiser's license, and a Plant Science degree. Scott also has completed the Sonoma State University Certification for Wine Business Accounting & Finance.
Scott's brokerage expertise is in agricultural properties and his appraisal interest is valuations which address both the tangible and intangible assets of a specific AVA or heritage property. More>>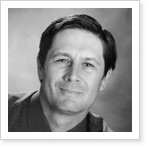 Linda's hands on wine business fiscal management experience started with Fred and Nancy Cline in the Sonoma Los Carneros AVA in 1993 when they acquired the old Salt Quarter horse ranch and then turned it into the Cline Cellars property and brand it is today. Linda continues to consult with the Cline's.
During the next 6 years Linda managed the fiscal growth of Rosemount Estate, a new US subsidiary for the Oately Family of Australia and the brand gained record market share of 2 million cases in the US leading to its record sale to Southcorp. More>>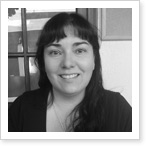 Sherri started her career in public accounting but found her true calling as a mentor and teacher. An accounting professor for 31 years at Sonoma State University she has been a catalyst to many and a true advocate in empowering women to create their own destiny. Sherri is an active participant in community service. She is on the finance board of the YWCA, a safe house for women undergoing domestic violence and intervention services in Sonoma County, reviewing the company's financial statements to make sure the agency is on track and developing a strategy to meet necessary cuts in the most humane way possible.

She also has served as a member of the California Board of Accountancy's Accounting Education Advisory Committee, where she was recognized for serving her term "with the public interest and welfare in mind." Anderson has clearly made a mark. In her many years of teaching, she has educated thousands of students who have gone on to work for almost all the small and large accounting firms in the area. Article About Sherri>>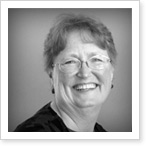 Tom, a native of Sonoma County and Graduate of Cal Poly captures the silent intensity of his subject. His ability to capture and tell his visual story with vivid detail has granted him recognition early in his career. Tom's signature work has been his portrait work where he has demonstrated his ability to capture both the internal and external aspects of his subject. The vineyard, winery and soil shoots Tom has completed for our team can be viewed in our Gallery and his independent work can be viewed at www.tomsandersphoto.com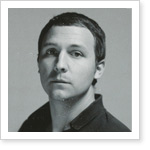 Glenda Yenni is our inhouse biology and biome consultant. She has a unique combination of agricltural experience both in plant and animal science and ecology both in application and in education. As a graduate of UC Davis in both plant and animal science, a graduate of Utah State with a Masters Degree in Mathematics she is completing her Phd in Biology this year. Glenda is published and presents biological theory supported with statistical data at educational and industry seminars. As a strong advocate for Local Sustainable Agriculture Glenda raises her own eggs, cans her vegetables and fruits from her garden and makes her own wine and beer.

Glenda is a multidisciplinary ecologist interested in applying sophisticated mathematical and statistical methods to ecology. Glenda utilizes quantitative methods to shed light on the long-term patterns of biodiversity and coexistence in natural systems, and how they are affected by disturbance, extinction, and climate change.

She has extensive quantitative experience including Bayesian, likelihood-based, and frequentist statistics, multivariate statistics, mathematical models of ecological concepts, simulation, database design and management, experimental design and implementation. Her field experience includes: Leading/managing field crews, radio telemetry (including triangulation), live small mammal trapping and handling, PIT tagging, radio collaring, blood sampling, vegetation surveys, plant identification, Silent Image cameras, wildlife observation, GPS, bat mist-netting.