Linda M. Yenni
Principal / Owner Wine Realty International, Inc.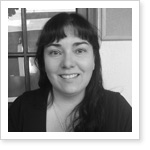 Linda's hands on wine business fiscal management experience started with Fred and Nancy Cline in the Sonoma Los Carneros AVA in 1993 when they acquired the old Salt Quarter horse ranch and then turned it into the Cline Cellars property and brand it is today. Linda continues to consult with the Cline's.
During the next 6 years Linda managed the fiscal growth of Rosemount Estate, a new US subsidiary for the Oately Family of Australia and the brand gained record market share of 2 million cases in the US leading to its record sale to Southcorp.
During the next 8 years as CFO & Director of Sales and Marketing for the Jaeger family of the Napa Valley Linda proactively differentiated their Napa vineyard holdings through winemaker participation in the viticulture. Recognizing that quality is created in the vineyard she secured grape contracts based on quality focused viticulture. Linda founded the annual quality grape forum for top winemakers of the Napa Valley and was pioneer in establishing web vineyard branding and the first to advertise grapes from the vineyard for sale on a web platform. Linda proactively managed the extensive Jaeger real estate portfolio of vineyards, wineries, commercial properties, stave mill and cooperage partnerships which led to multiple offers for the Jaeger vineyard holdings upon generation transfer.
Linda gained experience in sparkling wine production as VP of Finance for the Spanish Parent company Freixenet. Linda was key in structuring real time reporting analysis of contribution margins and product portfolio management. She was proactive in setting up global polycom conferencing with the board in Spain to achieve global competitive advantage in asset management including the fiscal acquisition management of Yvonne Mau the French Negotiant and Wingara of Australia.
Linda is an agile strategist in optimizing highest and best use entitlements. Her visionary focus on what a unique property can bring to the community and her ability to articulate a vision and empathize with both buyer and seller through rational deal points have been key in here history of success stories. Taylor Mountain $18,000,000, Roche Ranch $15,435,000, Mystic Hills Estate $13,600,000. Yellow Rock Vineyard $9.500.000. Southworth Vineyard $8,000,000.
Linda is very dedicated to LOCAL agriculture and economic sustainability. A strong advocate for small local farmers who supply quality food to their local communities. Scott and Linda's children Glenda, Matthew and Christy Yenni are known for their proactive choices in supporting small farms and agrotourism. Linda co-founded Wine Realty International with Scott in 2004 and her wine industry networks continue to be paramount to her success.
Linda grew up in San Francisco but has lived the majority of her life in Sonoma in the Carneros region on their 100+ acre ranch. Located only 35 minutes to the Golden Gate Bridge, Linda is sold on the logistics of authentic local agriculture with proximity to San Francisco. Linda's Father Roger Maloney served as the Captain of police for Portero Hill and Linda enjoys frequent trips to SF for friends, family and business and enjoys frequent visits from family, friends and clients who enjoy the Farm.
Email: Linda.Yenni@WineRealty.com
Direct Line: (707) 996-9463
Cell Phone: (707) 363-9463
Fax: (707) 933-9463
BRE #01345841


Linda's Testimonials
"My wife & I have dealt with Scott & Linda Yenni in the search for and the purchase of our home in Petaluma, CA. We were pleased with their diligence and their knowledge of the local properties. They were of great assistance in the choosing of the best property and the best value available. We would not hesitate to do business with them again, should the need arise."
Yours truly, Thomas L. Doyle and Joanne L. Gibson-Doyle
"Linda is an expert at what she does. She is also highly ethical and caring."
Top qualities: Great Results, Expert, High Integrity.
Robert Fields CFP MA Collaboratively Trained
"Linda assisted me in a very sensitive property dispute providing resources, advice, and support. I have known Linda for many years and have always known her to be a high energy strategic thinker. Linda's entrepreneurial approach to business has allowed her to excel in her career. She is innovative, goal oriented and an excellent communicator. I appreciate Linda's common sense approach and advise on low cost, high impact solutions. She is very knowledgeable and utilizes all resources at her disposal. I believe that Linda would be an asset to any organization or business situation."
Anita Roman-Garcia, SPHR, VP, Human Resources
"Linda Yenni has dazzling energy and drive. She has a vast network of contacts and clients in real estate, wineries, agricultural and commercial properties, banking and related industries. She can get right to the people who make the decisions. I would rely on Linda for a comprehensive perspective of wine industry and commercial real estate opportunities."
Dennis Hill, Winemaker and Partner, Cannonball Wine Company
"Linda is an extremely bright person, able to deal with difficult projects with a creative mind. A master at working around obstacles."
Fred Grange, President, Grange Debris Box
"I first met Linda in her capacity of Director of Sales & Marketing at Jaeger Vineyards. She quickly ascertained our needs and worked tirelessly at developing a proposal that would meet them. Her knowledge and obvious enjoyment of the wider wine industry, particularly in relation to new world wines were an added bonus."
Mike Insley, VP. Vineyard Ops. & Grower Relations, Beam Wine Estates
"Linda was meticulous, and watched every detail. She was a truly devoted employee who I would hire again. She leaves no stone unturned, and was significant in helping us grow and manage our business."
Top qualities: Great Results, High Integrity, Creative
Nancy Cline, Owner Cline Cellars and Jacuzzi Family Vineyards
"Linda is extremely bright and energetic. She is a problem solver and works tirelessly once she commits to a project. Her success rate is phenomenal."
Sherri Anderson, Professor, Sonoma State University
"Linda is an esteemed colleague who is a superior networker and mentor to other professionals and students of management. She always goes the extra mile."
Armand Gilinsky, Professor of Business, Sonoma State University