Scott W. Yenni
Principal / Owner Wine Realty International, Inc.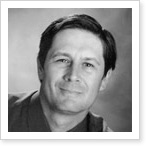 Scott's brokerage expertise is in agricultural properties and his passion is working the land and preserving a farming heritage.
As a fourth generation farmer and agricultural land owner Scott has over 40 years of hands on diversified experience encompassing wetland and marsh land management, conservation easements, fire control, healthy soils and carbon sequestration, vineyards, orchards, grazing and pastureland management, and dairy, beef, sheep and horse facilities management.
Scott's proactive understanding of land is the result of his "hands on" feel for the land, ability to assess natural resources and his understanding of highest and best use feasibility. Scott is proactive in creating sustainable Agricultural properties. In the 60's as a young dairy farmer Scott milked dairy cows beside his Father Glenn on the Family Farm. In 1976 Glenn purchased Sears Point Farming Company and Scott worked the hay ranch with his father. In the 1980's his brother returned from Fresno and joined Glenn and Scott in working the hay ranch. In 1996 Scott and his brother each purchased a 22% interest in the hay ranch from their father Glenn's business partner. The 2,500 acre hay ranch required over 3 miles of levee maintenance which Scott maintained on his dragline working with the regulatory agencies. In the 1990's Scott proactively mapped and recorded a wetlands delineation map through the Army Corp of Engineers securing the entitlement and farming use of prior converted croplands. As a rancher Scott runs a herd of Grassfed Angus cattle and sheep on his ranches in the Sonoma Carneros hills.
Scott started his real estate career in 2004 working with a large brokerage franchise and soon realized that there was a need for a private brokerage dedicated to agricultural land real estate. Scott co-founded Wine Realty International with his wife Linda in 2004. Scott is the owner of Yenni Ranch and Yenni Farm of Sonoma.
Email: Scott.Yenni@WineRealty.com
Direct Line: (707) 996-9463
Cell Phone: (707) 529-5330
Fax: (707) 933-9463
DRE Broker #01345842

Scott's Testimonials
"My wife & I have dealt with Scott & Linda Yenni in the search for and the purchase of our home in Petaluma, CA. We were pleased with their diligence and their knowledge of the local properties. They were of great assistance in the choosing of the best property and the best value available. We would not hesitate to do business with them again, should the need arise."
Yours truly, Thomas L. Doyle and Joanne L. Gibson-Doyle
"When we decided it was time to purchase a home a friend told us about Scott and Linda Yenni. They went above and beyond our expectations. Although we were looking for a small investment they worked tirelessly as if we were the only customers they had (and we knew we weren't.) They were both extremely knowledgeable and advised us well on our risks. Their expert negotiating skills resulted in us being very happy in our new home. Scott and Linda have even become good friends and we would recommend them to anyone looking to buy or sell."
Skye and Mary Hodges
"Scott is a dream to work with. Knows his stuff, returns calls and is there for you every step of the way.
I recommend him whole heartedly."
Sherri Anderson